Exhibit 99.1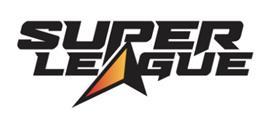 Super League Announces Proposed Underwritten Public Offering
Santa Monica, Calif., August 18, 2023 (GLOBE NEWSWIRE) -- Super League Gaming, Inc. (Nasdaq: SLGG) ("Super League" or the "Company"), a leading publisher and creator of immersive experiences across the world's largest metaverse gaming platforms, today announced that it has commenced an underwritten public offering of shares of its securities. The Company intends to use the net proceeds from this proposed offering (the "Offering") for working capital and general corporate purposes. The Offering is subject to market conditions, and there can be no assurance as to if or when the Offering may be completed, or as to the actual size or terms of the Offering.
In addition, the Company expects to grant Aegis Capital Corp. a 45-day option to purchase additional shares of Common Stock of up to 15% of the number of shares of Common Stock (or pre-funded warrants, as applicable) sold in the Offering solely to cover over-allotments, if any.
Aegis Capital Corp. is acting as the sole book-running manager for the Offering.
This Offering is being made pursuant to an effective shelf registration statement on Form S-3 (No. 333-259347), declared effective by the U.S. Securities and Exchange Commission (the "SEC") on November 16, 2021. A preliminary prospectus supplement and accompanying shelf prospectus ("Shelf Prospectus") describing the terms of the Offering will be filed with the SEC and will be available on the SEC's website located at http://www.sec.gov. Electronic copies of the preliminary prospectus supplement (together with the final prospectus supplement for this Offering, the "Prospectus Supplement") and the accompanying Shelf Prospectus may be obtained, when available, by contacting Aegis Capital Corp., Attention: Syndicate Department, 1345 Avenue of the Americas, 27th Floor, New York, NY 10105, by email at syndicate@aegiscap.com, or by telephone at (212) 813-1010.
Before investing in this Offering, interested parties should read, in their entirety, the prospectus supplement and the Shelf Prospectus and the other documents that the Company has filed with the SEC pertaining to the Offering and that are incorporated by reference in the Prospectus Supplement and the Shelf Prospectus, which provide more information about the Company and such Offering.
This press release shall not constitute an offer to sell or the solicitation of an offer to buy, nor shall there be any sale of securities in any state or jurisdiction in which such offer, solicitation or sale would be unlawful prior to registration or qualification under the securities laws of any such state or jurisdiction.
About Super League Gaming
Super League Gaming is a leading, strategically integrated publisher and creator of games and experiences across the world's largest immersive digital platforms. From metaverse gaming powerhouses such as Roblox, Minecraft, and Fortnite, to the most popular web3 environments such as The Sandbox and Decentraland, to bespoke worlds built using the most advanced 3D creation tools, Super League's innovative solutions provide incomparable access to massive audiences of consumers who gather in immersive digital spaces to socialize, play, explore, collaborate, shop, learn, and create. As a true end-to-end activation partner for dozens of global brands, Super League offers a complete range of development, distribution, monetization, and optimization capabilities designed to engage users through dynamic, energized programs. As an originator of new experiences designed by in-house creators and a network of top developers, a comprehensive set of proprietary creator tools, and a future-forward team of creative professionals, Super League accelerates IP and audience success within the fastest growing sector of the gaming and media industries. For more information about the Company, go to superleague.com.
Forward-Looking Statements
This press release contains forward-looking statements which involve substantial risks and uncertainties. Forward-looking statements are often identifiable by the words "anticipate," "believe," "continue," "could," "estimate," "expect," "intend," "may," "might," "objective," "ongoing," "plan," "predict," "project," "potential," "should," "will," or "would," or the negative of these terms, or other comparable terminology intended to identify statements about the future. These statements involve known and unknown risks, uncertainties and other factors that may cause the Company's actual results, levels of activity, performance or achievements to be materially different from the information expressed or implied by these forward-looking statements. Although the Company believes that it has a reasonable basis for making each forward-looking statement contained in this press release, the Company cautions that these statements are based on a combination of facts and factors currently known by the Company and its expectations of the future, about which the Company cannot be certain. Forward-looking statements are subject to considerable risks and uncertainties, as well as other factors that may cause the Company's actual results, levels of activity, performance or achievements to be materially different from the information expressed or implied by these forward-looking statements. These risks and uncertainties include, without limitation, risks and uncertainties related to whether or not the Company will be able to raise capital through the sale of shares of Common Stock (or pre-funded warrants to purchase Common Stock in lieu thereof or in addition thereto) or otherwise; the final terms of the proposed offering; market conditions; satisfaction of customary closing conditions related to the public offering; the Company's ability to maintain adequate liquidity and financing sources; various risks related to the Company's business operations; and other risks and uncertainties, including those described within the section entitled "Risk Factors" in the Company's 2022 Annual Report, and subsequent Quarterly Reports on Form 10-Q, which risk factors are incorporated in the Shelf Prospectus and Prospectus Supplement by reference. There can be no assurance that the Company will be able to complete the public offering on the anticipated terms, or at all. The Company undertakes no obligation to update the information contained in this press release to reflect subsequently occurring events or circumstances, except as required by law.
Investor Relations Contact:
Shannon Devine
MZ North America
Main: 203-741-8811
SLGG@mzgroup.us
Media Contac