Exhibit 5.1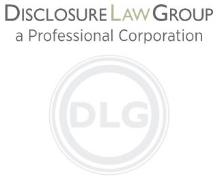 August 20, 2021
Super League Gaming, Inc.
2906 Colorado Avenue
Santa Monica, California 90404
Ladies and Gentlemen:
We have acted as counsel to Super League Gaming, Inc., a Delaware corporation (the "Company"), in connection with the preparation of a Registration Statement on Form S-8 (the "Registration Statement") under the Securities Act of 1933, as amended (the "Act"). The Registration Statement relates to the registration of a total of 3,144,152 shares (the "Plan Shares") of the Company's common stock, par value $0.001, issuable under the Super League Gaming, Inc., 2014 Stock Option and Incentive Plan, as amended and restated (the "Plan").
In connection with this opinion letter, we have examined and relied upon the Registration Statement, the Company's Amended and Restated Certificate of Incorporation and Amended and Restated Bylaws, as currently in effect, and the originals or copies certified to our satisfaction of such records, documents, certificates, memoranda and other instruments as we have deemed relevant in connection with this opinion. We have assumed the genuineness and authenticity of all documents submitted to us as originals, the conformity to originals of all documents submitted to us as copies, and the accuracy, completeness and authenticity of certificates of public officials.
The opinions set forth in this letter are limited to the Delaware General Corporation Law and the law of the State of California, in each case as in effect on the date hereof. We are not rendering any opinion as to compliance with any federal or state antifraud law, rule or regulation relating to securities or to the sale or issuance thereof. On the basis of the foregoing, and in reliance thereon, and subject to the qualifications herein stated, we are of the opinion that the Plan Shares have been duly authorized by all necessary corporate action on the part of the Company, and when and to the extent issued in accordance with the terms of the Plan and, with respect to the Plan Shares, when and to the extent issued in accordance with the terms of any award agreement entered into under the Plan, the Plan Shares will be validly issued, fully paid and nonassessable.
We hereby consent to the use of this opinion as Exhibit 5.1 to the Registration Statement. In giving such consent, we do not hereby admit that we are acting within the category of persons whose consent is required under Section 7 of the Act or the rules or regulations of the U.S. Securities and Exchange Commission thereunder.
Very truly yours,
/s/ Disclosure Law Group
Disclosure Law Group, a Professional Corporation